Specialties
MantraVape LLC is contributing to the Vaping community with low prices, fast shipping, and amazing customer support! We offer Vaporizers, Accessories, e-Juices, Pens, Mods.. you name it, we've got it! We are the end result of our customers satisfaction, and we plan on keeping it memorable.
History
MantraVape LLC, Online Vaping Super-Store, started in 2018 with a simple philosophy in mind, to offer the best prices and treat the customers with the best possible way.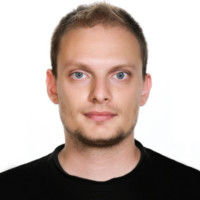 George Karmas
Head of Products, Founder & CEO
George is the Head of Products, Creator and CEO of MantraVape, including the front end, back end, and graphic development of the company. He previously co-founded InkDud and worked as Lead Developer, Senior Designer, and Enterprise Architect for the past 12 years
 at the helm of a variety of projects in United States, United Kingdom, and Greece.